Ed Rangers Lightspeed Rescue is a season of Ed Rangers.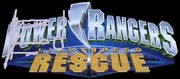 Plot
In the fictional town of Mariner Bay,California,demons have been realeased after 1,000000,000000 years.Now,a organzination called Lightspeed rises to stop Queen Bansheera from destroying the world.
Rangers
Allies
Captain Mitchell
Angela Fairweather
Lost Galaxy
Time Force
Villains
You know em!Oh,and here's a addition villain:
Episodes
1.Operation Lightspeed
2.Lightspeed Teamwork
3.Trial By Fire
4.Riding the Edge
5.A Matter of Trust
6.Wheels of Destruction
7.Cyborg Rangers
8.Up to the Challenge
9.Go Volcanic
10.Rising from the Ashes
11.Deeps from the Shadows
12.Truth Discovered
13.Casimus Prime's Destiny
14.Curse of the Cobra
15.Strength of the Sun
16.The Cobra Strikes
17.Edzilla Ascends
18.A Face from the Past
19.The Queen's Return
20.The Omega Project
21.The Fifth Crystal
22.The Chosen Path
23.Yesterday Again
24.As Time Runs Out
25.In the Freeze Zone
26.The Mighty Mega Battles
27.The Great Egg Caper
28.Ocean Blue
29.Trakeena's Revenge,Part 1
30.Trakeena's Revenge,Part 2
31.The Last Ranger
32.Socrerer of the Sand
33.Olympius Unbound
34.Crashed Rangers
35.Web War
36.In the Limelight
37.Wrath of the Queen
38.Rise of the Super Demons
39.The Fate of Lightspeed,Part 1
40.The Fate of Lightspeed,Part 2
Ad blocker interference detected!
Wikia is a free-to-use site that makes money from advertising. We have a modified experience for viewers using ad blockers

Wikia is not accessible if you've made further modifications. Remove the custom ad blocker rule(s) and the page will load as expected.