Ed Rangers Zeo is a continuity of Mighty Morphin Ed Rangers.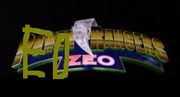 Plot
One fateful day,King Evil used the Orb of Doom to reverse the rotation of Earth and turn back time,reverting the rangers into powerless children (although they retained they're memories).The Command Center exploded,as if Zordon and Alpha 5 were destroyed,however,a base was under the destroyed place.A robotic army took over Evil Tim's Base.The rangers were chosen for new powers by Zordon and Alpha 5.
Rangers
Allies
Villains
You know em(maybe)!C'mon!Think!
Episodes
1.A Zeo Beginning,Part 1
2.A Zeo Beginning,Part 2
3.The Shooting Star
4.Target Rangers
5.For Cryin' Out Loud
6.Rangers in the Outfield
7.Every Dog Has His Day
8.The Puppet Blaster
9.Invasion of the Ranger Snatchers
10.Graduation Blues
11.A Few Bad Seeds
12.Instrument of Destruction
13.Mean Screen
14.Mr. Edd's Wild Ride
15.There's No Business Like Snow Business,Part 1
16.There's No Business Like Snow Business,Part 2
17.There's No Business Like Snow Business,Part 3
18.Inner Spirit
19.Challenges
20.Found and Lost
21.Brother,Can You Spare a Arrowhead?
22.Trust in Me
23.It Came from the Cul-De-Sac
24.Sarah Fiction
25.Song Sung Yellow
26.Game of Honor
27.A Season to Remember
28.The Power of Gold
29.A Small Problem
30.Oily to Bed,Oily to Rise
31.Rock-A-Bye Ed Rangers
32.Do I Know You?
33.Revelations of Gold
34.A Golden Homecoming
35.Mondo's Last Stand
36.Bomber in the Summer
37.Scent of a Weasel
38.The Lore of Auric
39.The Ranger Who Came in from the Gold
40.The Joke's on Blue
41.Where in the World is Zeo Ranger 5?
42.King for a Day,Part 1
43.King for a Day,Part 2
44.A Brief Mystery of Time
45.A Mystery to Me
46.Another Song and Dance
47.Rangers of Two Worlds,Part 1
48.Rangers of Two Worlds,Part 2
49.Hawaii Zeo
50.Good as Gold
Ad blocker interference detected!
Wikia is a free-to-use site that makes money from advertising. We have a modified experience for viewers using ad blockers

Wikia is not accessible if you've made further modifications. Remove the custom ad blocker rule(s) and the page will load as expected.